Client Management
At the core of the Profiler system is the Client Management Module which has a number of applications that are used for the day to day management of your clients.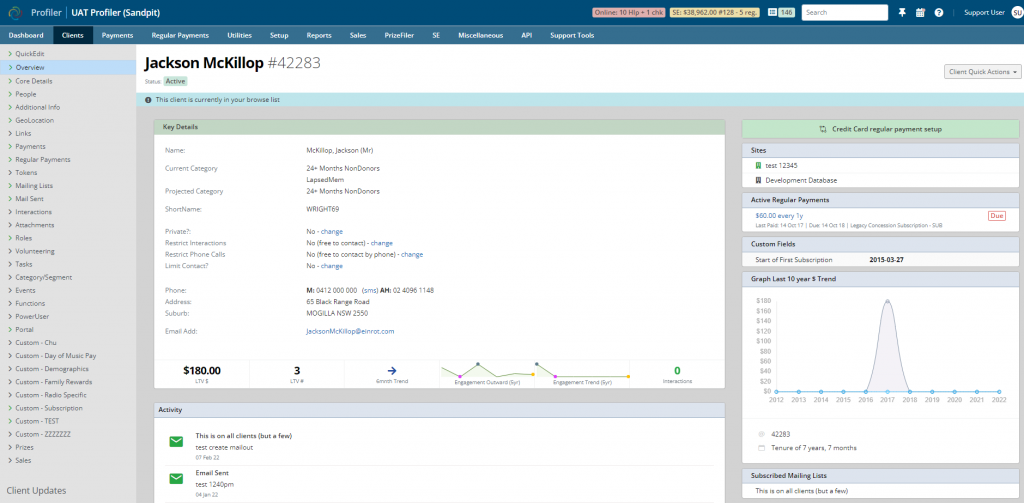 Overview
The Overview screen has a 1 screen snapshot giving a complete overview when bringing up a client showing a customisable stack of widgets and recent activity with the Activity Log.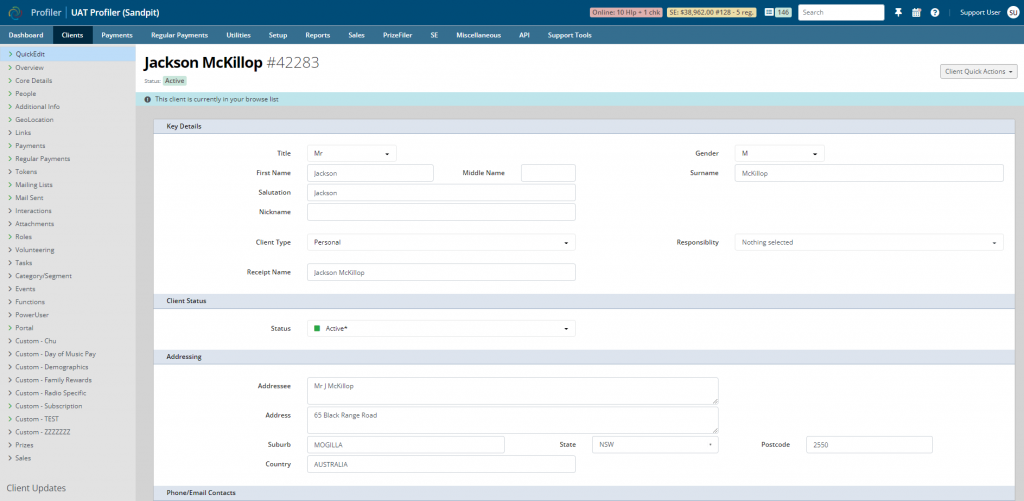 Quick Edit
A really fast way to update the basic day-to-day client details including address (with Australia Post Barcoding Support), phone numbers, email addresses.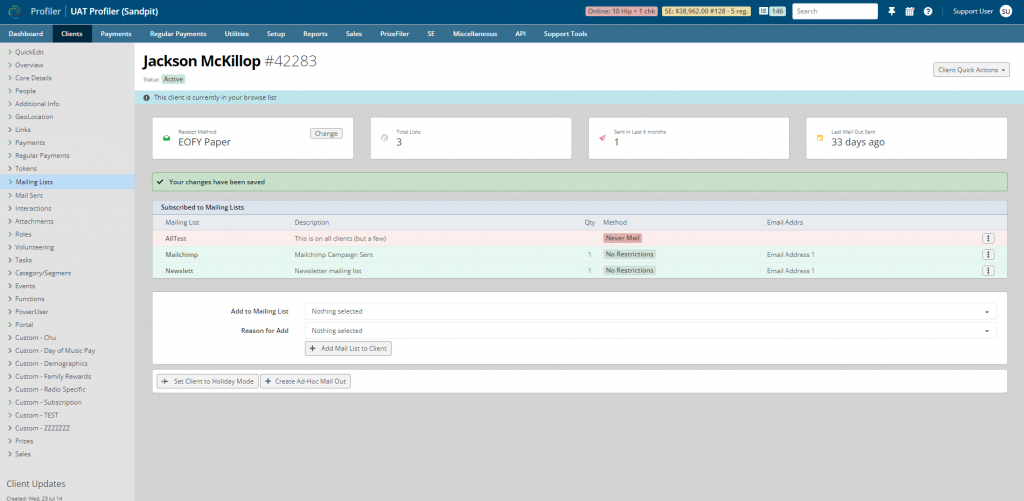 Mailing Lists
Quickly manage mailing lists and receipt delivery preferences. Automation rules allow for adding or removing to mailing lists on criteria. Integration with 3rd party platforms (like Mailchimp) allow for a single subscribe/unsubscribe point
Client Management
Profiler gives you control of managing your clients and storing whatever attributes and details you require. There is no limit on what you can store. Profiler adapts to your organisation.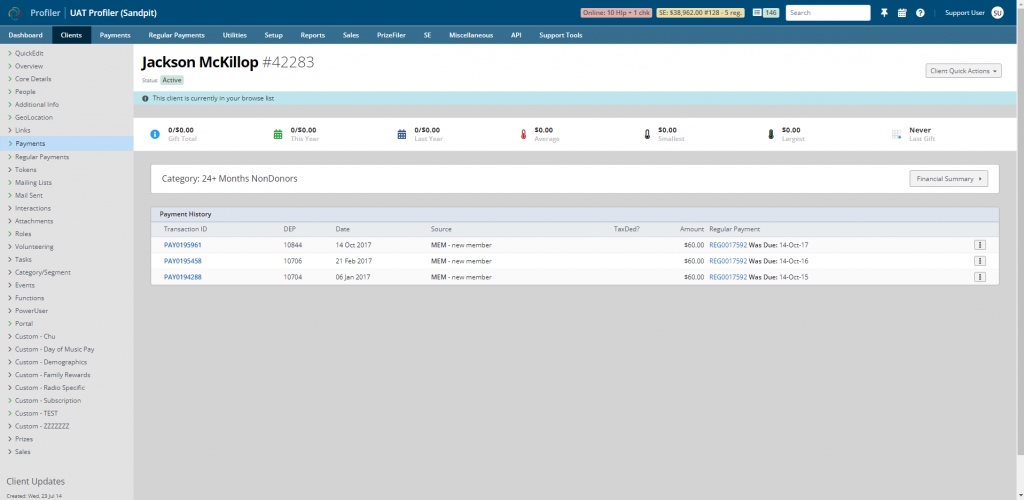 Payments
Have a quick view of payments made with client segmentation models available. Build, Print and Email receipts directly with Financial Statements on demand, all with customised templates with your name, brand and layout.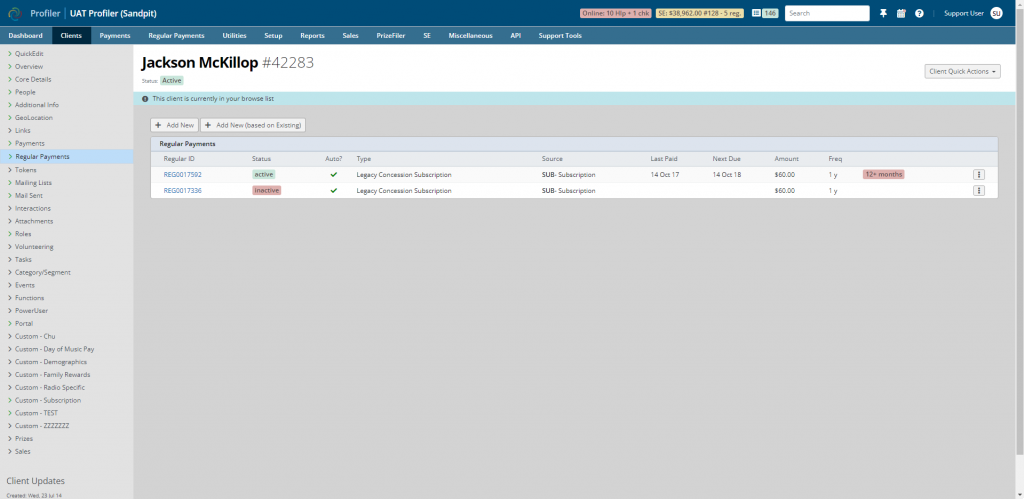 Regular Payments
Handle regular payments, subscriptions and memberships. Auto Renewals or manual reminders allowing integration with common Bank and Payment Gateways with PCI compliance. Easily update and create memberships based upon a template.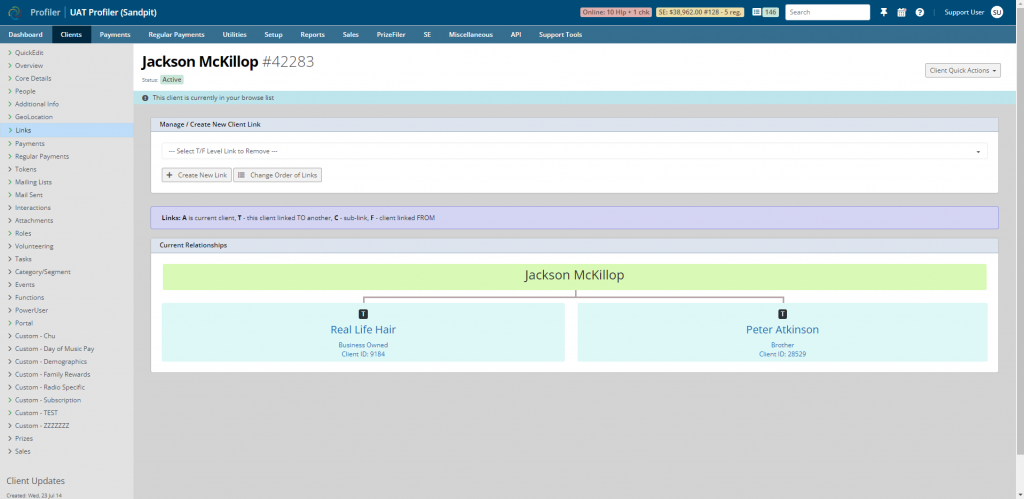 Links
Link clients to other clients with reasons for linkage. Including family members, businesses and associations.
Daily Client Management Tasks
This training video shows how some of the simple day-to-day tasks are handled in Profiler for client changes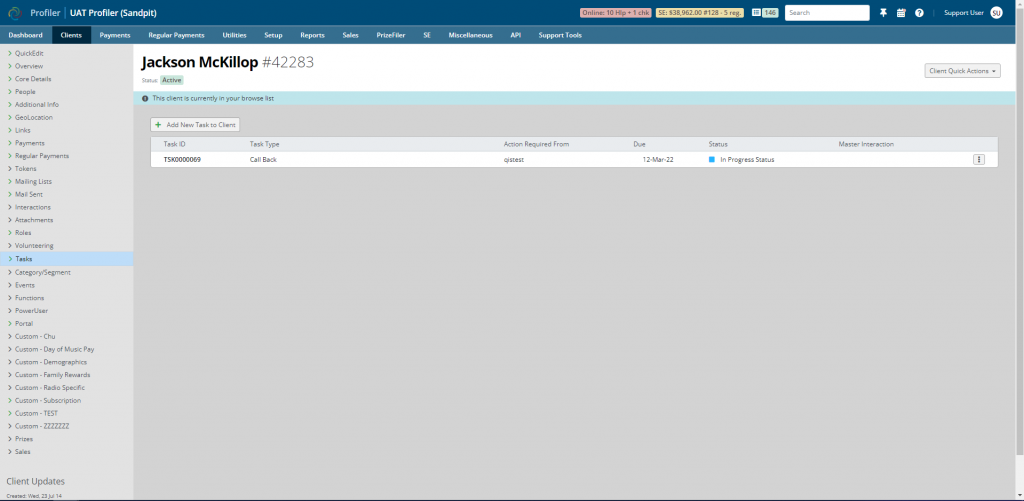 Tasks
Tasks and workflow means incoming tasks requests (can be automation) can be assigned to team members for follow up, response and action with optional workflow processes
Custom Fields
Create unlimited custom fields and folders to allow storage of data that is unique to your organisation for each client.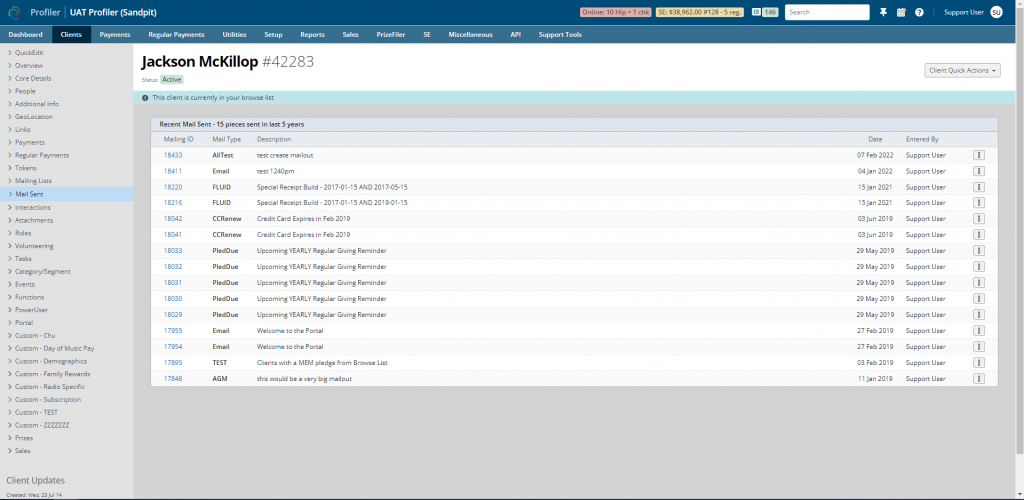 Engagement and Tracking
Automatically record incoming and outgoing correspondence, with email and SMS deliverability tracking on emails sent from the Profiler system.