Interactions
Tracking your client interactions has an important role in engagement with your clients. Profiler provides a full suite of interaction tracking
Interact
Tie in your website, social media, email and various other platforms through the Profiler API system to allow complete tracking of any touch-points with your clients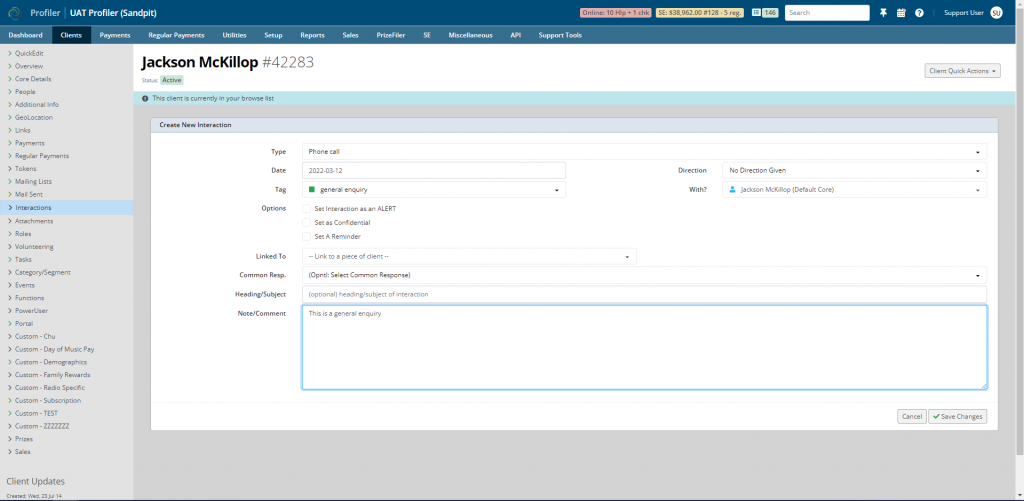 Logging Interactions
Log interactions with clients, allowing tagging, follow-up, reminders and task work-flows. Common Responses are also possible to ensure accurate data entry.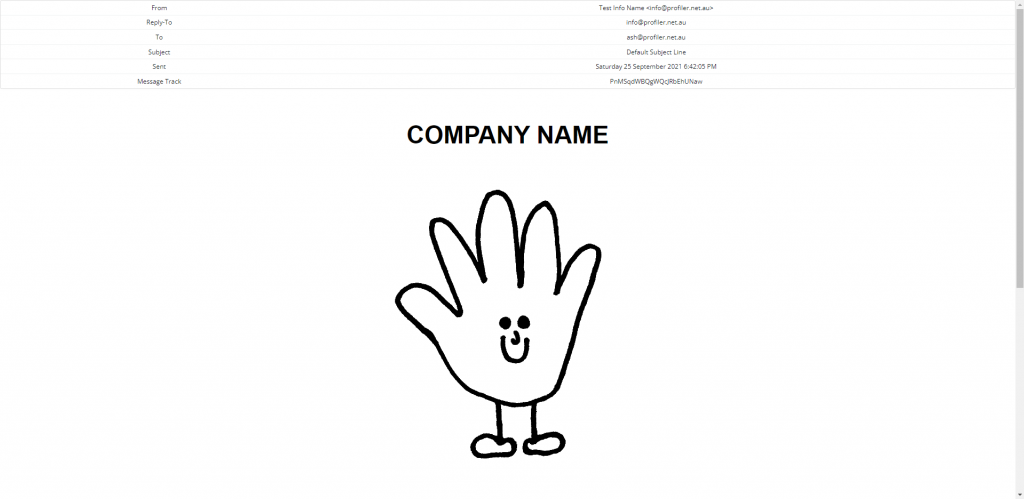 365/Google
Automatically integration email inboxes for Microsoft 365 and Google Workspaces so emails in and out of certain mailboxes in your organisation are automatically recorded against clients.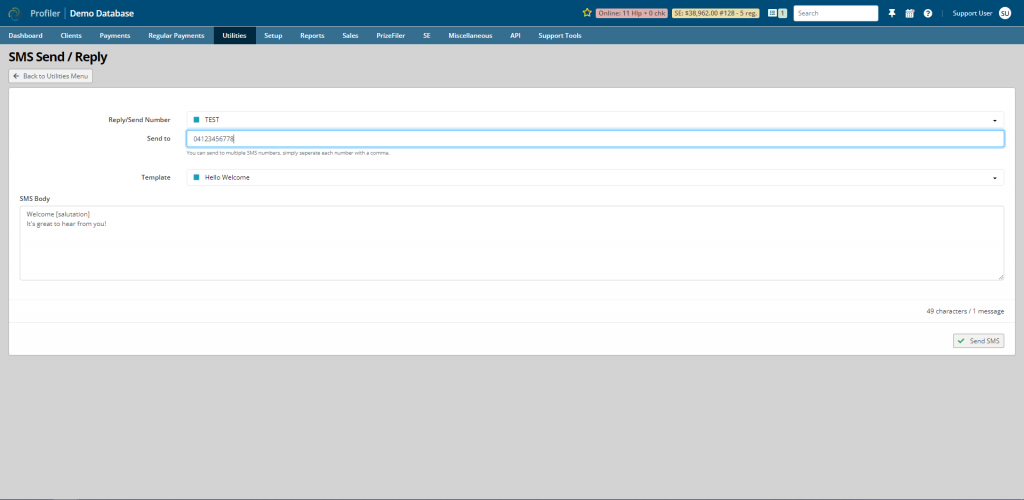 SMS Out and Inbound
Send SMSs to your clients with your own templates and merge fields, either single or on-bulk. Have an inbound number in responses from your clients will be displayed and tracked
Data In / Data Out
The more interaction data you store on your clients the better you can track those with strong engagement in and out values with you. Knowledge is power.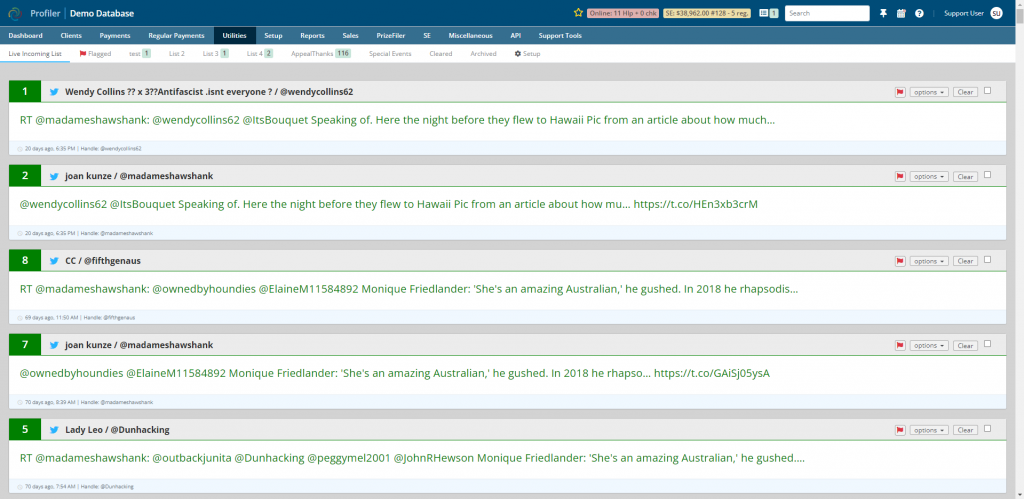 Social Media
Let Profiler monitor your social media feeds and record interactions against clients and for general reporting.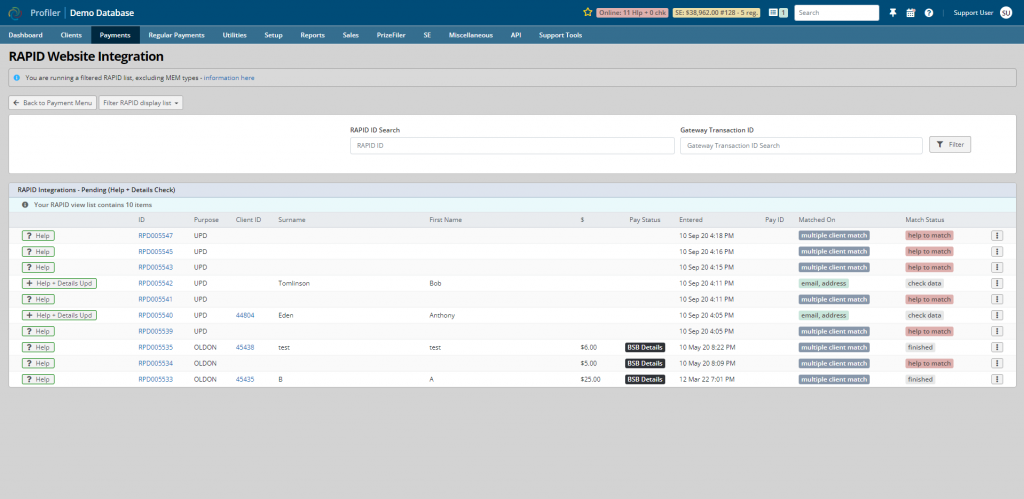 Website
Use your website for feedback and collection of information that can be automatically assigned to clients (and optionally tasks/workflows) using the RAPID client match technology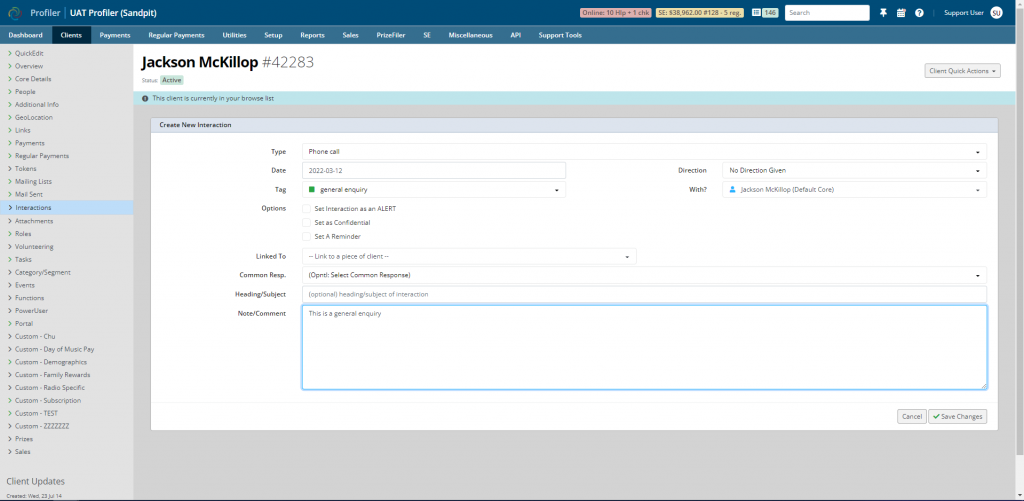 Phone System
Using the Profiler API you can integrate into your office telephone system for logging of interactions of calls in and out of your organisation by your clients automatically, with you able to just add notes to the call if required.