Reporting
Reporting is critical for any organisation. Profiler in-built pre-defined reports will likely get you what you need quickly, and the ability to create Custom Reports
Create custom reports or use any of the 100 pre-made ready to use reports.
Profiler's report-building tools allow you to pull out almost any information you can imagine, including custom fields. Query the database using the custom fields you create. Store your reports, or the criteria and run them later or on a dashboard for quick display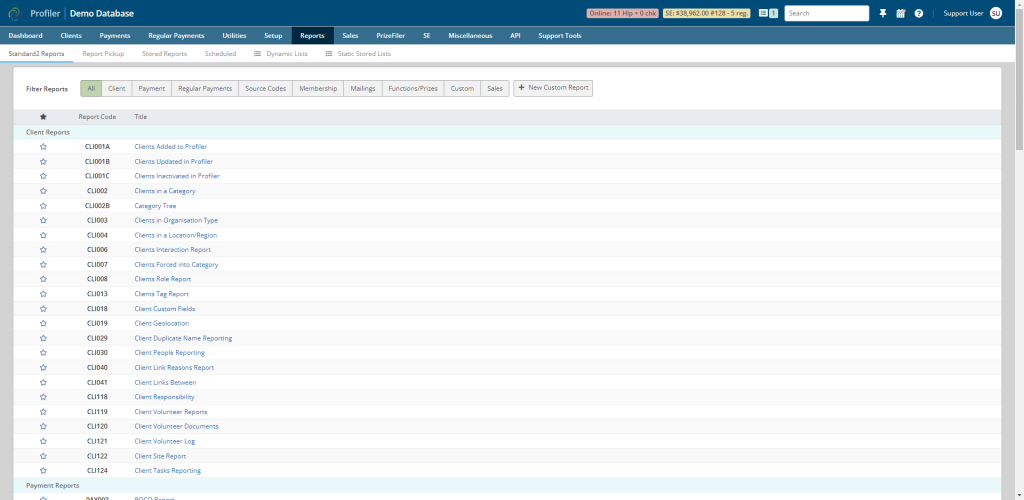 Standard Reports
Profiler comes with around 100 pre-built standard reports taken from years of feedback from Profiler users, with the ability to modify and save your own versions of the reports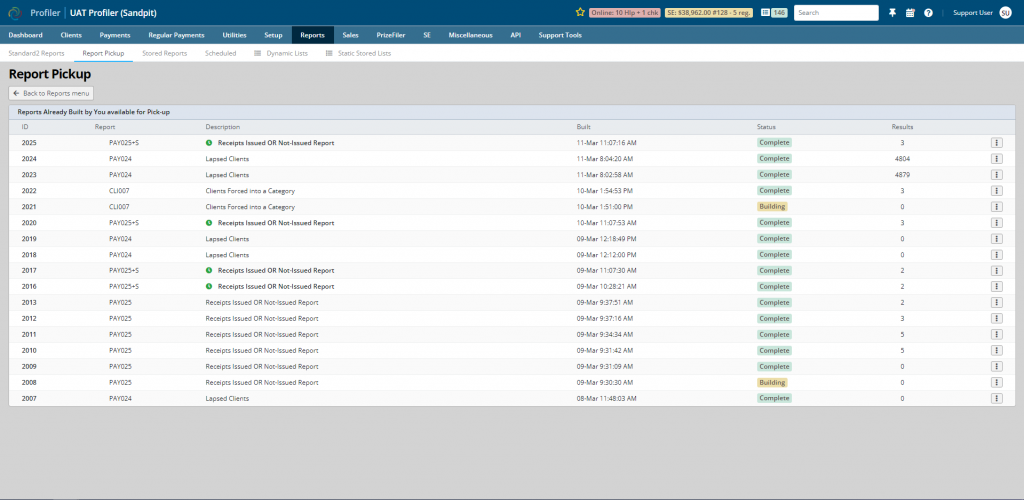 Report Outputs
After reports have been built and run you can export them to PDF, CSV/Excel, On-Screen display and various other options.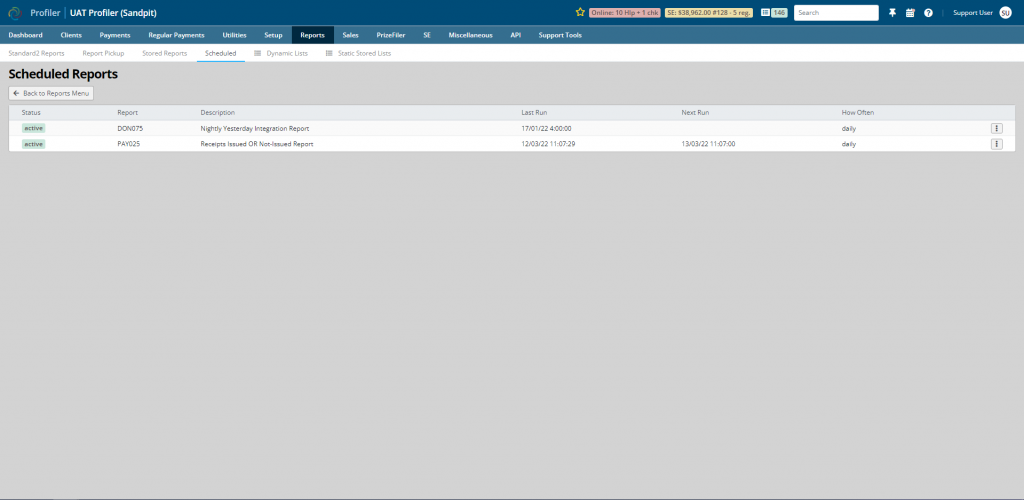 Scheduled Reports
If you want a report that runs daily, weekly or monthly you can build a report with the criteria you want and set it up to be scheduled to run, with delivery to multiple users via email if required.
Static + Dynamic
You can store reports and lists with the clients at the time the report was run OR you can store the criteria which will allow you to refresh the list with the latest matching clients. This training video explains the Static vs Dynamic Lists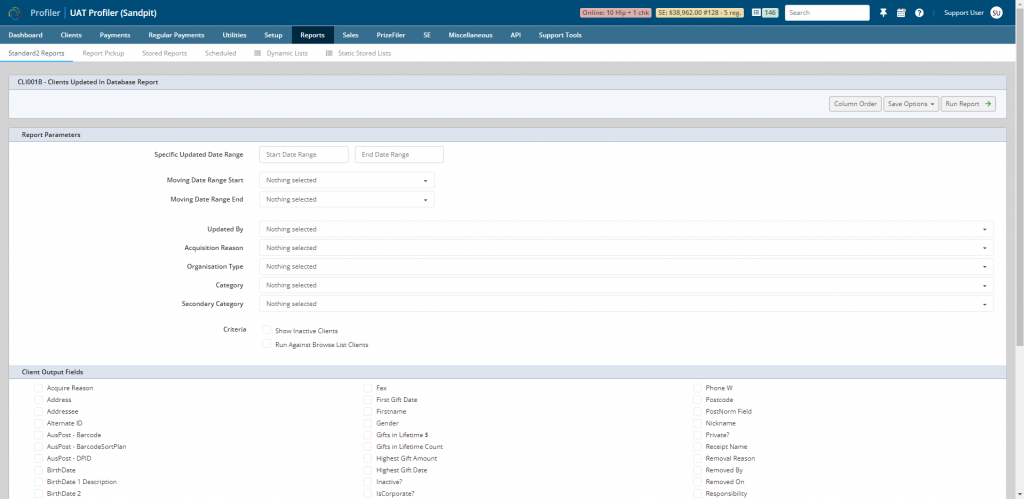 Parameters
All report building comes with significant ability for criteria to be applied to the report, and the option of most fields in the Profiler to be set in the output of the report.
Storing Reports
If you run a report and want to keep it for historical purposes (or share with other users) you can choose to store the report as it was run.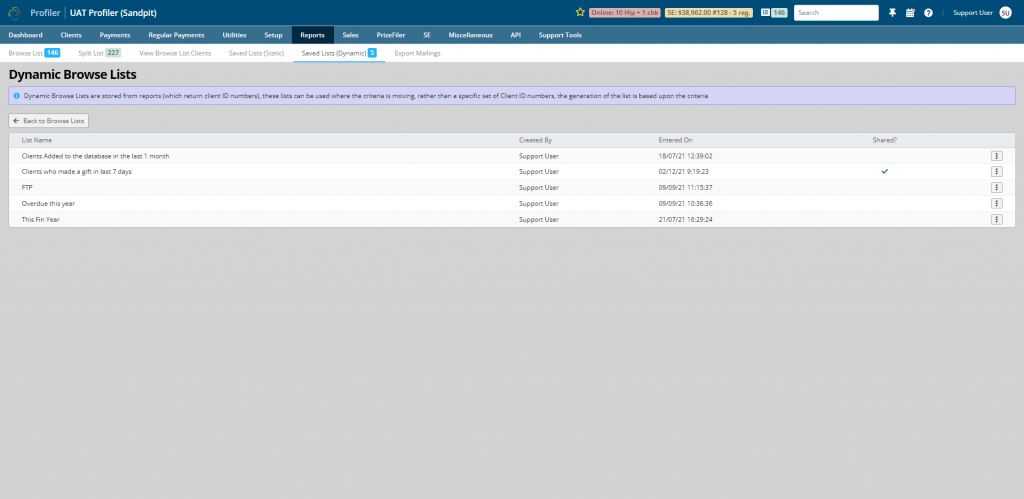 Storing Criteria
If you want to store the criteria of the report so it can easily be run again (or used in a list/search) you can save it as a Dynamic List. This stores the criteria and will run on-demand without you having to input any parameters.
Default Fields on Reports
You can set your default common used fields in Profiler so when running a report the default fields for you (or others) are automatically selected