Mailings
Creating and tracking correspondence with your clients is one of the critical tasks you need to deal with. Profiler allows for easy mailing to clients and sub-segmentation of clients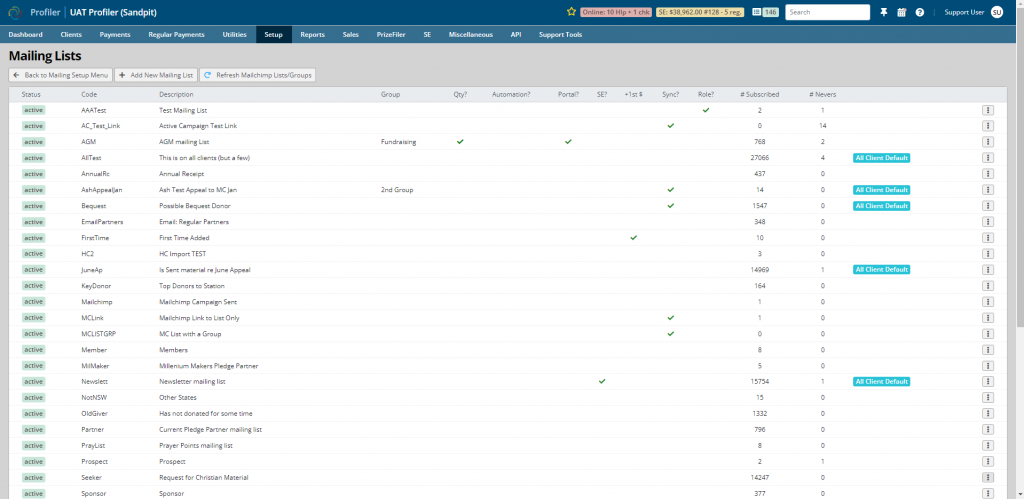 Mailing Lists
Define unlimited mailing lists that your clients can be on. Integration to external email list tools is also supported. Clients can choose to receive mailings by mail, email or only on special occasions.
Paper Post Mail-Outs
The Mail-Out wizard allows for quick gathering of clients on a mailing list for generation of a mail-out, with the ability to segment off clients based upon a variety of attributes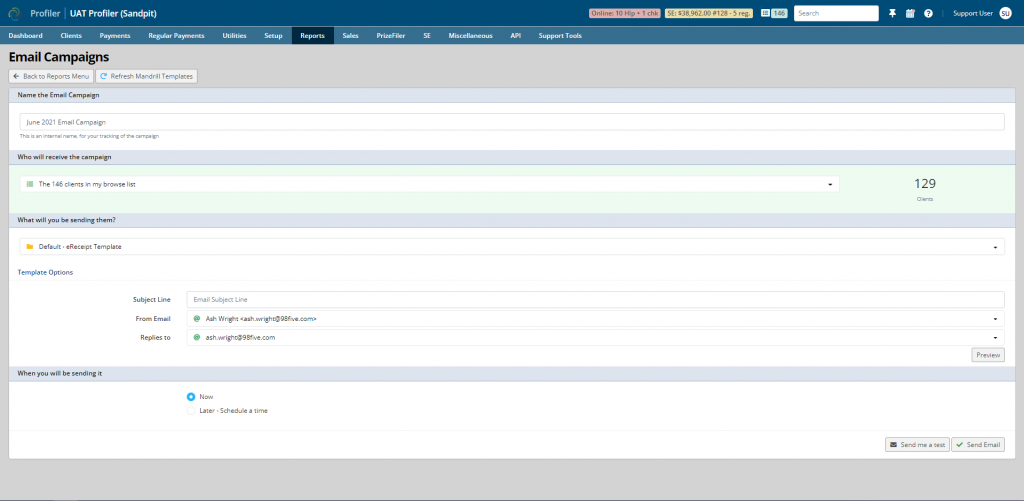 Email Mail-Outs
Generate email campaigns with the click of a button to segmented clients or lists. With full deliverability and tracking per client and merge field capacity with any field in Profiler including Custom Fields.
Preferences
Allow clients to choose how they receive your mail-outs. Post, Electronic or only on Special Occasions.
Mailing Lists also support Quantity for shipping magazines or physical units
Auto-Assign
Automatically Add or remove clients to a mailing list based upon criteria
You can set up alerts to be notified when clients are added or removed on Mailing Lists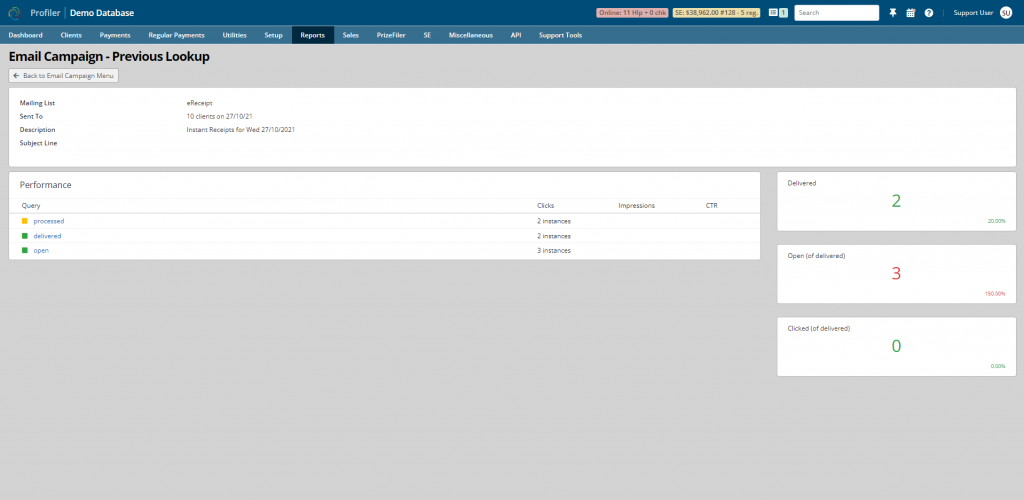 Email Stat Reporting
Any email sent out of Profiler will supply back deliverability, click and open rates for the email with a breakdown of clients, which further analysis can be done or corrospondance sent.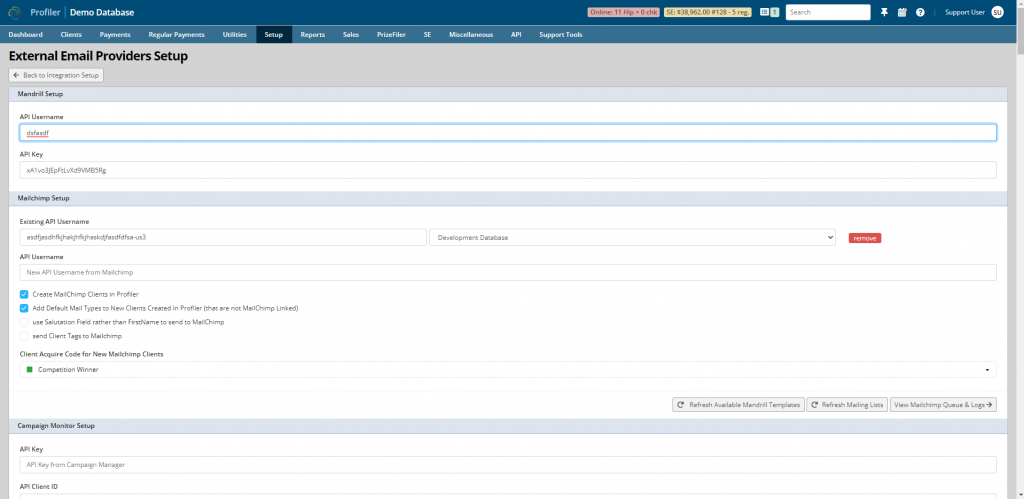 3rd Party Integration
Import templates from 3rd parties like Mailchimp, ActiveCampaign, Campaign Monitor and others. Synchronise your mailing lists in Profiler to other providers to ensure there is just 1 location for the up-to-date information about clients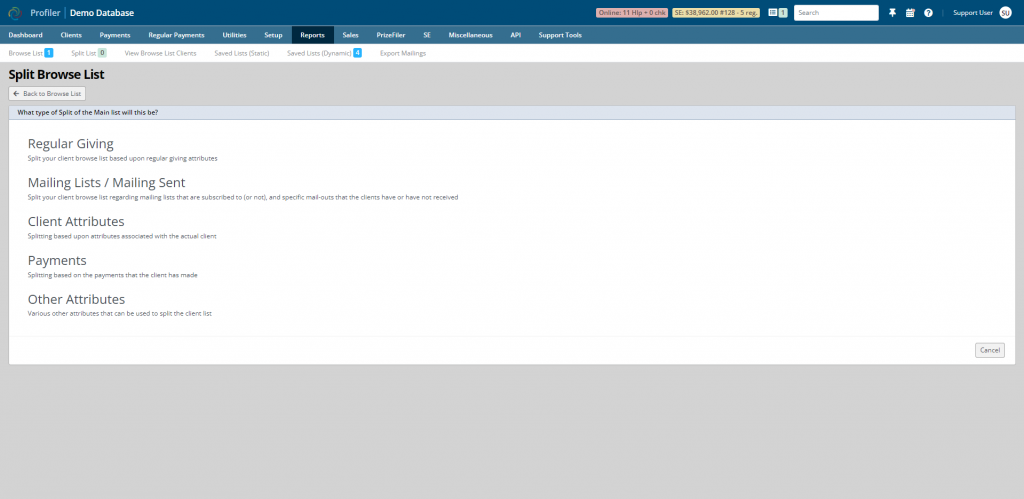 Browse List
Got a list of clients? Need to split them based upon attributes, you can use the Browse List. Saving of lists of clients or criteria so they can be easily retrieved in a click and mailed. Create segments of your mail-outs with the split lists.
Mass Emails
This instructional video shows you how to create and send a mass email to a group of your clients in Profiler