Portal
Allow clients to update information themselves with a customisable controllable portal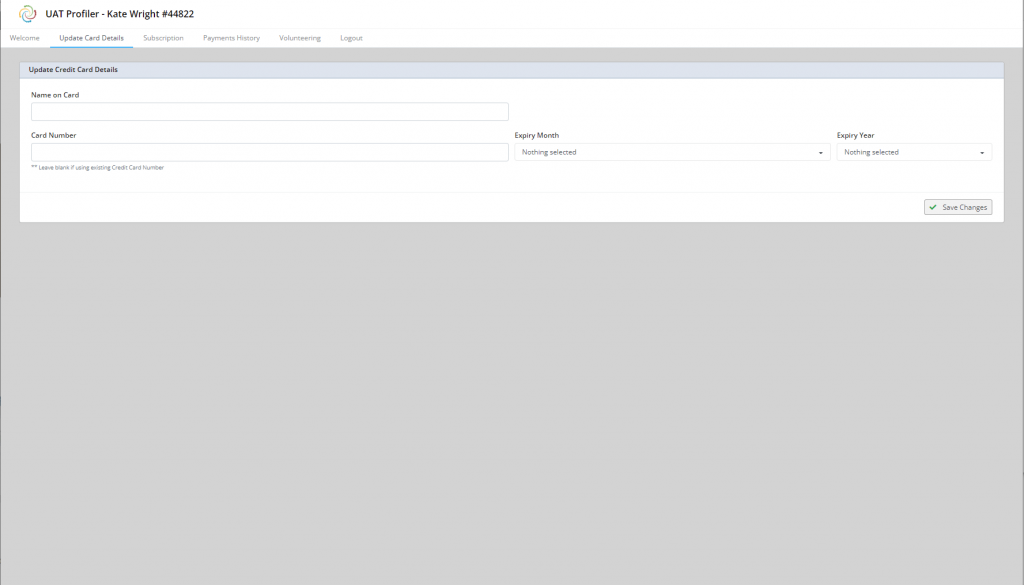 Update Payment Details
Allow customers to update their stored payment details (Credit Card / Direct Deposit) for any regular stored payments.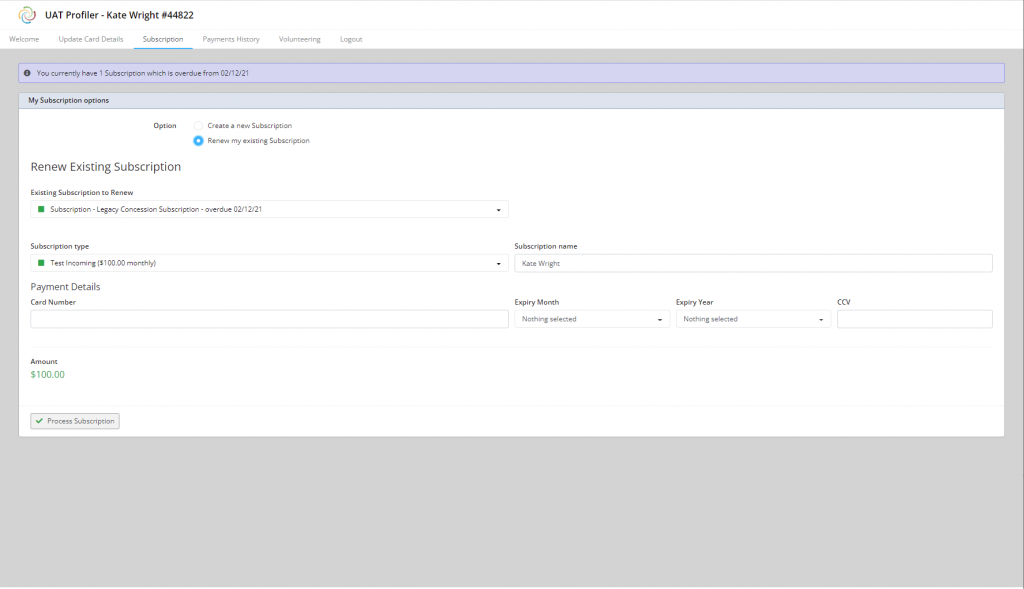 Membership Renewals
Instant One Click renewals and new memberships/subscriptions from the portal with instant payment and receipts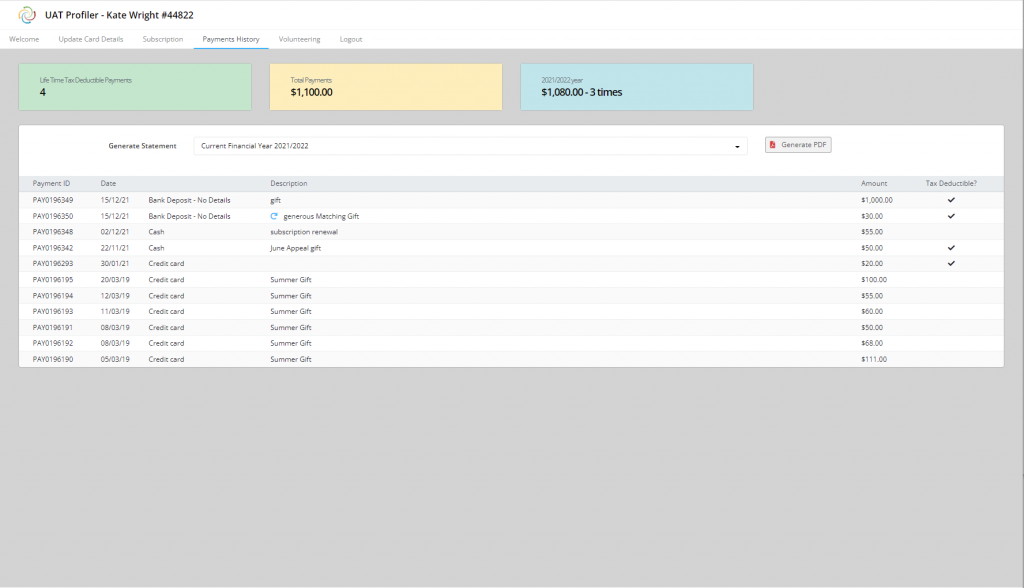 Financial History
Allow clients to view their payment history and generate financial year statements directly from the portal
What you want
You can set up the portal to only show the access you want for different client types.
Customise the look and feel and colours and logo to match your branding.
One-Click
You can include 1 click hashed links in emails allowing you to give each client access to their portal directly from their email.
Also links are available for just specific sections of the portal rather than the entire portal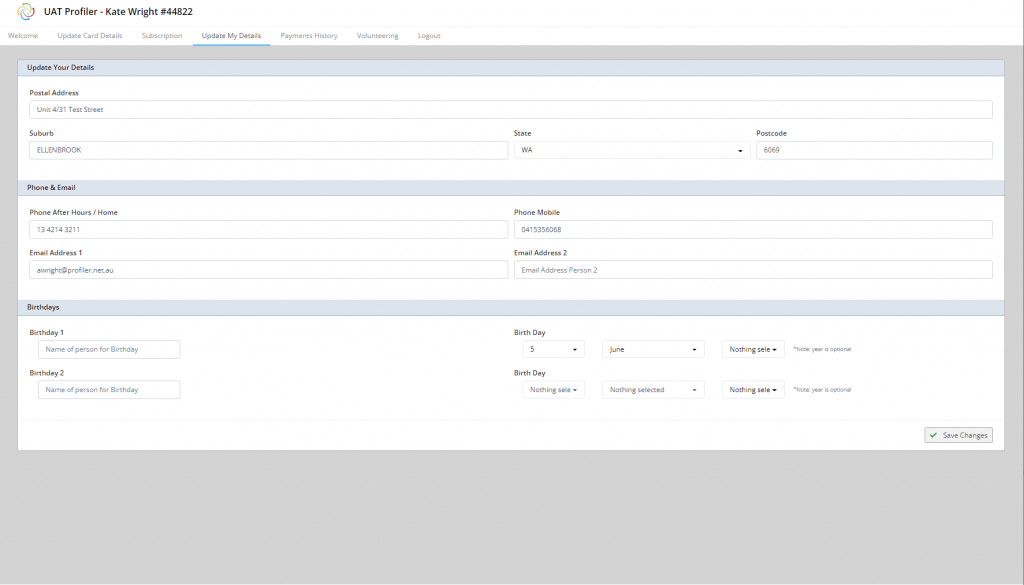 Core details Update
Allow users to update email, phone numbers, birthdays and other relevant contact details directly from their web browser.