One thing you can do to test a mass mail coming out of ProfilerCloud is test it's deliverability, this can diagnose issues with spam or if email systems are rejecting your email for a number of reasons.
We recommend using Mail-Tester.com as a email delivery test. To do this we recommend creating a "Test Client" in your ProfilerCloud system.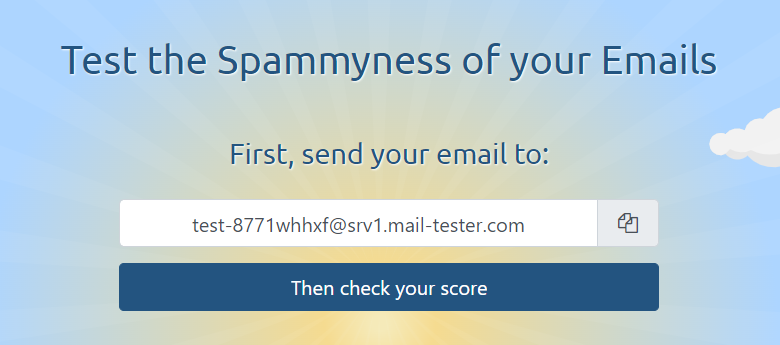 When you load this Mail-Tester website you are presented with a screen giving you an email address. On your Test Client in Profiler – set Email 1 to the email address provided.
Then go and send your template to that Test Client within ProfilerCloud, using the standard email system within Profiler. Then head back to the screen on Mail-Tester.com and click the Then Check your Score button.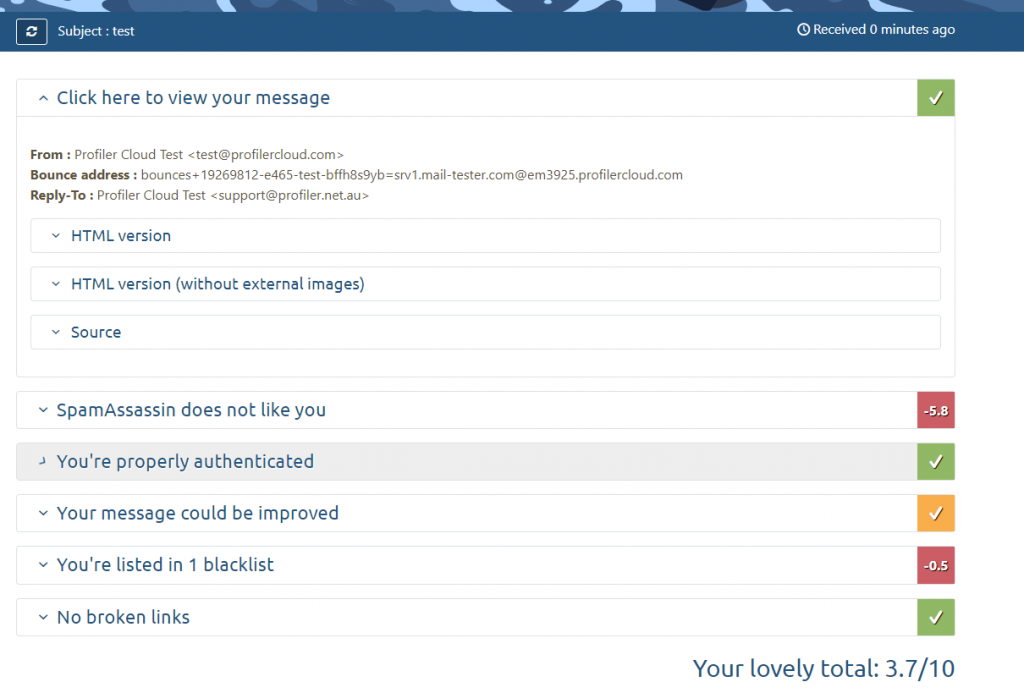 This will analyise the email that you have sent to the system. You can see the above example shows your email score (the example above shows a bad email which would likely end up in Spam/Junk Mail folders)
If you click on any of the headers listed, you can see the reasons for the score, and how you can potentially improve it. You can go back and adjust your email template further based upon the recommendations and send another test email.
If you need further help regarding improving the ProfilerCloud setup to help improve email deliverability please contact Profiler Support